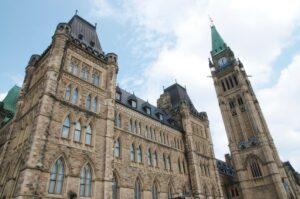 OTTAWA, March 28, 2023 – The 2023 Federal Budget announced yesterday, while recognizing the economic challenges being faced in Canada, failed to acknowledge the pressing concerns of skilled labour shortages and project predictability for infrastructure spending across Canada, according to the National Trade Contractors Council of Canada (NTCCC).
Trade Contractors across Canada, who perform more than 80 per cent of the construction work in the country, are dealing with significant labour shortages. Instead of looking to potential solutions such as immigration and supporting underrepresented groups in order to address skilled labour challenges, the 2023 Federal Budget stayed silent on what is a significant issue facing trade contractors.
In its 2023 Pre-Budget Submission, NTCCC provided recommendations concerning infrastructure investments and the skilled trades, including the establishment of an interdepartmental advisory group to assist in the deployment of infrastructure investments, and that the federal government encourage the expansion of immigration for skilled tradespeople to Canada and invest in short-term upgrading/training and assessment programs to assist in the rapid transition into the workforce.
Also absent from Budget 2023 was any reference to the National Infrastructure Assessment, which NTCCC has maintained could serve as an important vehicle for independent industry advice as it pertains to Canada's infrastructure needs and capacities.
-30-